Rasmus Priergaard joins German TM Supermoto team!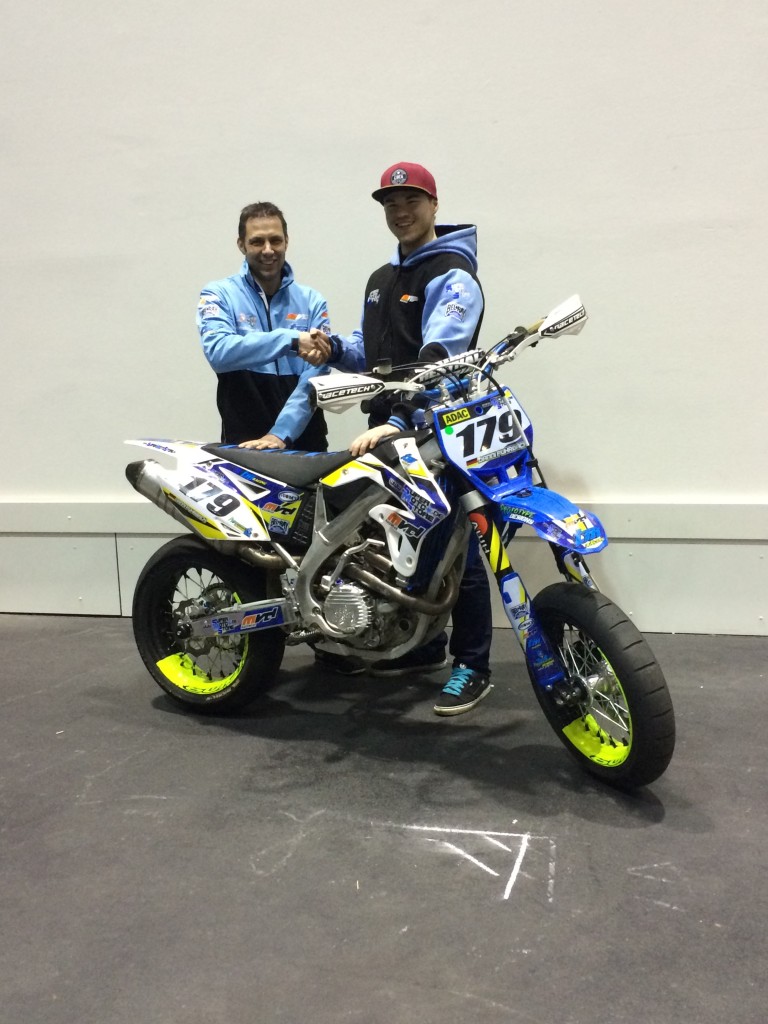 Rasmus has for this season made an agreement with the German TM Supermoto team Supermotostore Racing Team.
His priority will be the Danish Supermoto Championship, but the rest of the weekends, he will join the rest of the team at the German Supermoto Championship.
The bike will be a TM SMX 450 2015, which is expected to be ready before Easter where Rasmus will head south for some pre-season training on the new bike.
At the end of last year, Rasmus was in the Netherlands with Supermotostore.de to test TM bikes with different setup in order to get the right one for the new bike.
This weekend is the first weekend with the team, where Rasmus rides at Hamburg Motorcycle Days in Hamburg, Germany.
We look forward to a good partnership and a great season!
/ Priergaard Racing