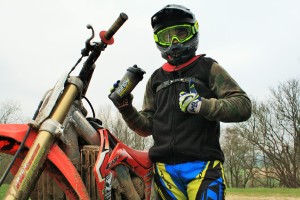 We are very happy to announce that Rasmus will be a part of the Ryno Power EU support programme for 2016.
He has been using the products for a little over a month now, and the difference is noticeable he says.
"The difference is immediate! This is the first supplement I've ever used, where the difference is so convincing. The products give me the opportunity to get the maximum out of every trainíng and make my recovery a lot faster.
I'm impressed with how quick i could feel the effect in such a short time, so I look forward to see what the future will show!"
With the season just around the corner, Rasmus is increasing the preparation prior to the racing season.
The first time on the TM this year will be at Hamburg Motorradtage (HMT) in Germany, where Rasmus will ride at the Motorcycle Exhibition together with his teammates at Supermotostore Racing Team.